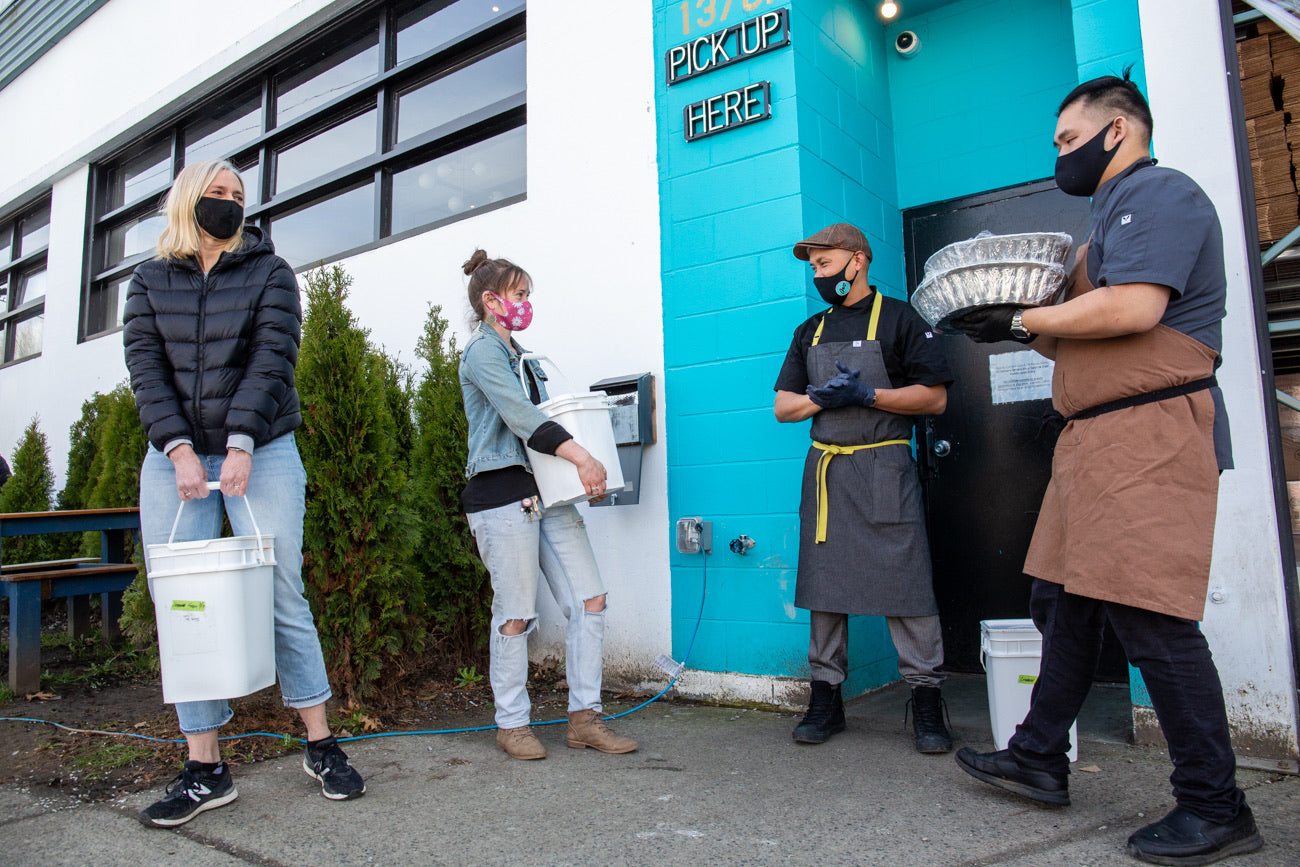 At the onset of the pandemic, chef TJ Conwi and his team at Ono Vancouver began turning surplus food into thousands of meals per week for the community.
Volunteers from Vancouver Food Runners drive the food to various communinty organizations in the DTES.
To date, the team has cooked over 300,000 meals for charity at no charge, and diverted over 10 tonnes of food from landfill.
ReRoot is a new brand with the same mission, developed by Chef TJ, Sean MacDonald and the Ono team. By turning a small portion of the surplus food into a product line, we hope to bring in enough revenue to keep feeding the community for years to come.
Read about us in:
Meet the Team!
Tj Conwi

TJ Conwi is a chef, restaurant consultant, and owner of Ono Vancouver. Previous to Ono, he was executive chef at Delta Hotels Vancouver, and has worked in restaurants worldwide. His culinary style is focused on local & organic ingredients, rooted in his childhood in the Philippines, and inspired by West Coast cuisine. But secretly, his favourite food is pork rinds.

Sean McDonald

Sean McDonald has been cooking in Vancouver for over 15 years. Previous to joining Ono, he was at Wildebeest, and the Marriot Hotels. He grew up in Burnaby, and when he's not in the kitchen he loves camping and going to shows. Professionally, his favourite foods are charcuterie and preserves, but privately, it's Schwartzie's potatoes.

Hilary Angus

Hilary Angus is a writer and communications specialist. She was previously the editor of an urban cycling magazine, before transitioning to small business communications. In her spare time she likes biking around the city and biking around the woods. Since she doesn't have a professional cuisine, she can freely admit that her favourite food is fancy hot dogs.